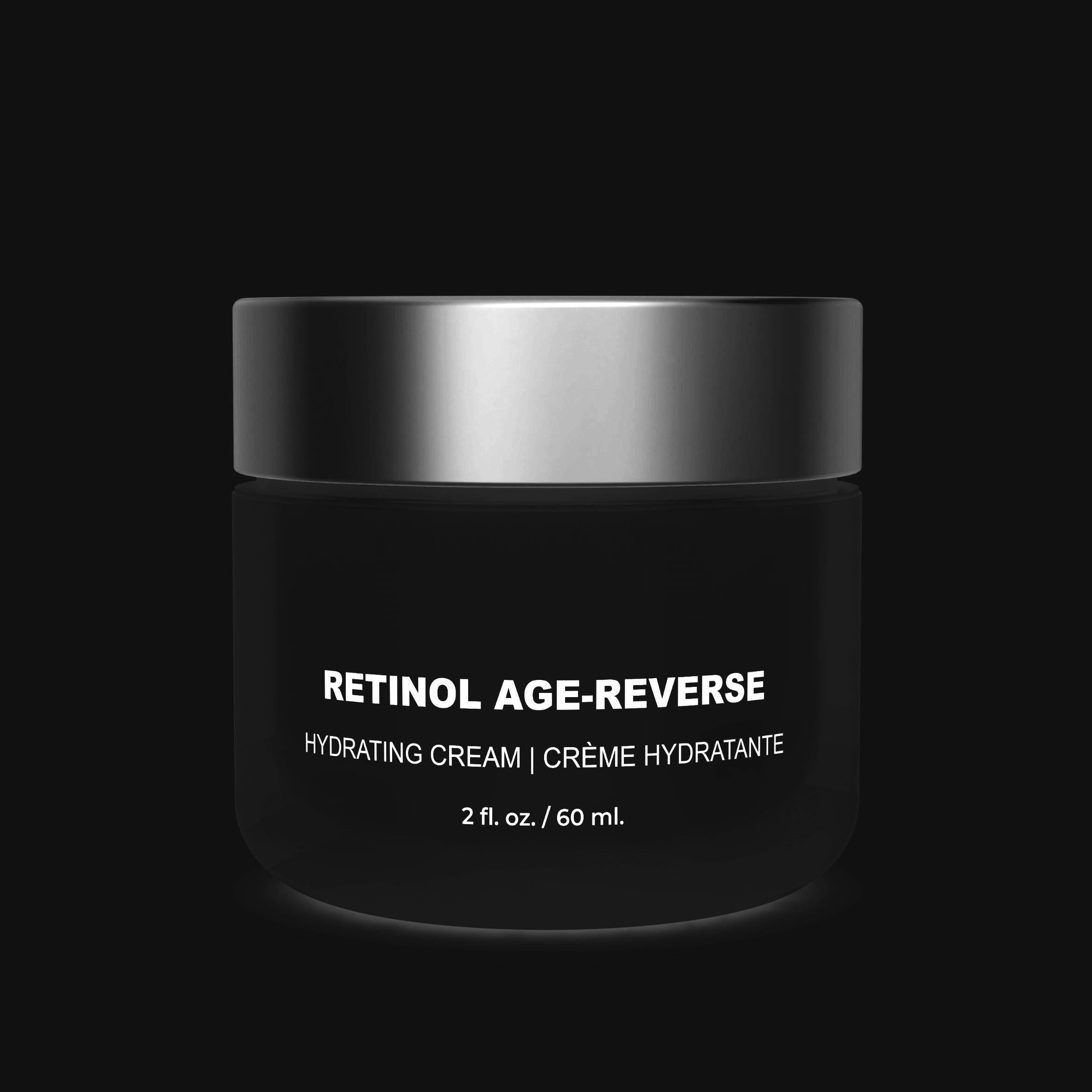 Retinol – Can Retinol reverse visible signs of aging?
The cosmetics industry is flooded with treatments that claim to reverse and prevent the signs of aging, but dermatologists usually agree on one: retinol.
Retinol, a type of vitamin A, has been used for years to treat acne, but has recently become part of many people's daily beauty routines with the war on wrinkles.
There is no doubt that retinol makes the skin smoother and promotes collagen regeneration. Additionally, Retinol helps the body enhance blood flow to the skin.
What is Retinol?
"Retinol helps eliminate and reduce signs of aging, improve appearance of fine lines and wrinkles and improve skin texture, which is a must for flawless-looking skin."
Retinol promotes cell turnover and exfoliation by removing dead skin cells and stimulating growth of new skin cells. Retinol also is beneficial for anti-aging, and stimulates collagen production. It treats not only wrinkles and fine lines but also dark spots and pigmentation.
Is Retinol Safe?
According to some beauty experts, retinol should not be used for an extended period of time because it can eventually thin the skin and hasten the onset of aging. But before you toss out your retinol forever, consider what a few prominent dermatologists have to say about the controversy surrounding this superstar skincare ingredient.
"Retinol removes and exfoliates unnecessary dead skin cells, which causes the basal layer — or the stem cell layer of the skin — to produce newer and more healthy cells," – Devika Icecreamwala M.D.
"If you're overusing your retinol, or if you're using a retinol that's too strong for you, it can lead to peeling, irritation, and excessive dryness, which may have led to retinol's association with skin thinning. This will make your skin look older and accentuate wrinkles." – Devika Icecreamwala M.D.
"There's no question that retinol makes your skin more sensitive to the sun, which could actually be the culprit behind your skin thinning" – Dr. Stacy Chimento
"Retinol will not decrease the skin barrier if used in the correct dosage" – Dr. Icecreamwala.
Benefits of Retinol
Retinol's benefits for the skin include the reduction of acne, wrinkles, and dark spots. Retinol reduces the appearance of acne by boosting cell turnover and reducing oil production. It also stimulates blood flow to the skin, which increases collagen formation.
Treat acne
Clear pores
Amp up cellular turnover
Increase collagen promotes elasticity
Decrease hyperpigmentation
Brighten skin
Diminish and prevent fine lines and wrinkles
Refine skin texture and tone
How Retinol Reverses the signs of aging
Stimulates Production of New Collagen
Retinoids reduce fine lines and wrinkles by boosting collagen production. The human body begins to lose collagen in the mid-20s, and thereafter loses approximately 1 – 1.7% percent per year. Collagen helps holds the body together and is essentially a scaffolding structure that gives strength and form to connective tissue, skin, hair, skin, nails, cartilage and even skin and muscles. It also gives the skin firmness and elasticity.
Helps Get Rid of Acne
Do you have acne that is resistant to treatment? Retinol may be exactly what you require. Retinol clears skin and prevents future breakouts by unclogging pores. Naturally, less acne means fewer acne scars. Furthermore, retinoids can enhance the effects of other medicated creams and gels, allowing you to get the most out of whatever treatments you're utilizing.
Can Fight Aging Signs
You may relax knowing that retinol is one of the most widely used and researched anti-aging substances on the market. Tretinoin was initially advertised as an anti-acne treatment in the 1970s, but it quickly proven to have significant anti-aging properties.
Can Even and Balance Skin Tone
One of the many notable properties of retinol is that it accelerates skin cell turnover, resulting in a "exfoliating" effect. Dull and dry skin gives way to fresh, brighter, and more even-toned skin with improved collagen and elastin levels. The thicker skin is stronger, smoother, and has fewer defects overall. As a result, even "problem-free" skin might benefit from retinol's radiating properties.
Improved Blood Flow to the Skin
Additionally Retinol incresases the development of new blood vessels in the skin, which enhances skin tone and helps the body to create new collagen.
Diminishes Age and Dark Spots
Retinol facilitates cell turnover and prevents pore blockage. This aids in the prevention of blemishes and dark spots. Additionally Retinol works by relaxing the skin cells that create dark spots and the pigment melanin. Melanin cells are responsible for skin problems that produce skin discolouration, such as melasma. Why Retinol can remove these dark spots and discolorations is because Retinol stimulates those skin cells to turnover, resulting in more even complexion and removal of dark spots.
Exfoliation and Renewed Top Skin Layer
Retinol works by stimulating the outermost layer of skin cells to change over more quickly so that new skin cells can form. This results in skin that appears smoother and more uniform.
Work Cited :
Mukherjee, S. "Retinoids in the treatment of skin aging: an overview of clinical efficacy and safety
". https://www.ncbi.nlm.nih.gov/pmc/articles/PMC2699641/
Varani, J. "Vitamin A antagonizes decreased cell growth and elevated collagen-degrading matrix metalloproteinases and stimulates collagen accumulation in naturally aged human skin". https://pubmed.ncbi.nlm.nih.gov/10692106/